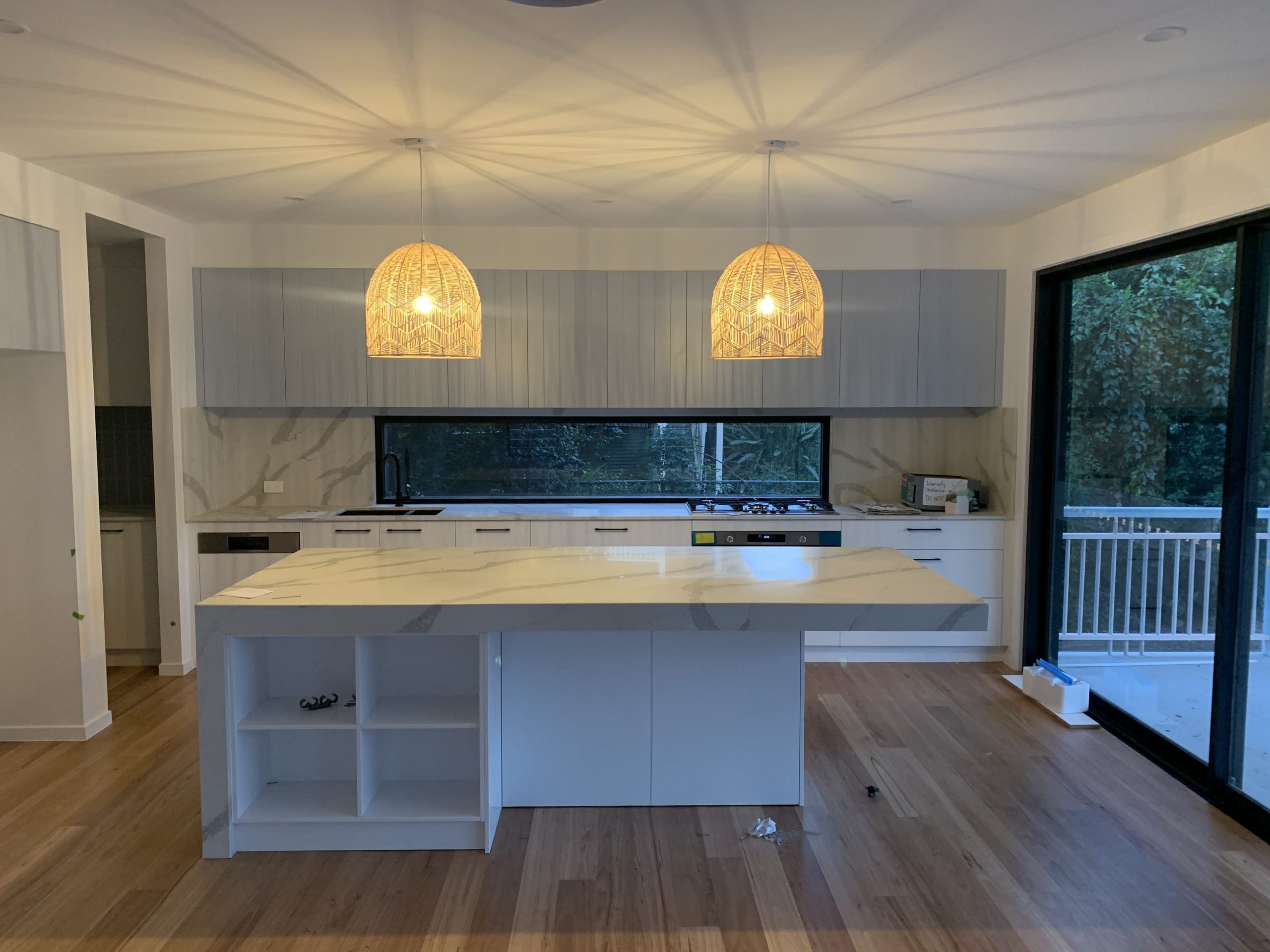 If you are looking for a long-lasting and efficient form of lighting for your home or premises, then you should install LED. It is increasingly most popular type of lighting in both residential and commercial spaces, and can drastically lower your electricity usage and bills.
Not only do LED bulbs last longer than traditional halogen or incandescent bulbs, but they also provide a better quality of light and come in different shapes, so they can be a perfect add-on for your interior. Another advantage of LED lighting is that it is compatible with control systems, allowing you to set times for when it is on or off.
Whether you need our LED lighting Brisbane service for your office or home, we can provide a solution that fits your needs and your buildings requirements.
LED Lighting Installation
Our team consists of experienced electrical engineers who have been working on various projects over the past years. No matter if you need us to provide installation of the LED lighting system in your newly built home or office space, we will provide quality workmanship.
You can rest assured that we will finish the installation process before the deadline and that we will have excellent communication with other contractors on site. In case that you are not sure how to organise lighting in your property, we will provide valuable tips and show you examples of our previous work to help you get the idea of how it can look like.
No job is too small or too big for us, so no matter if it is a small residential project or a large commercial one, we will provide professional LED lighting installation. Our services are available throughout Brisbane, so no matter where you are located, we will be at your site at the previously arranged time.
LED Lighting Upgrades
Maybe you are planning to renovate your home or your new office space and you want to create a more pleasant atmosphere for your employees by ensuring they will have enough light.
Whatever the reason, we will be there to take care of all LED lighting upgrades you need and help you improve the aesthetics of your property – whether you have renovated, added an extra room in your house, or you wanted to replace your existing downlights with LED lights we will work with you to implement the project with minimum disruptions to your life.
In case you have any questions regarding your LED project don't hesitate to give us a call on 1300 591 734 to quote your LED lighting project!.